Home security system insurance discount in Oklahoma City and additional ways to lower costs with a modern smart home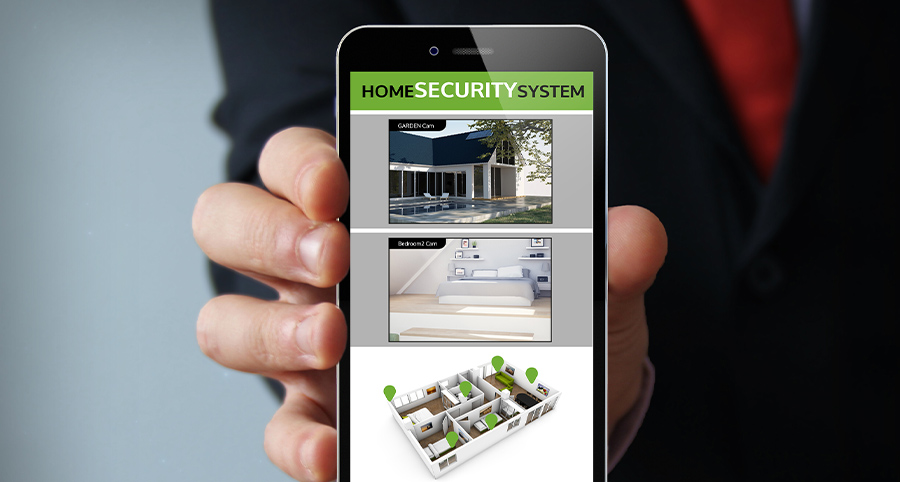 Home security systems have long been a worthwhile option to bolster your family's safety. They guard you from trouble with innovative tech like surveillance systems, smart locks, and alerts. With the right set up, you also receive the advantages of a monitoring team that has your back whenever your alarm is set off.
The enhanced safety is outstanding but there's more as your home protection can even make a difference in your pocketbook. To begin, there's savings on energy expenses via home automation. And many times comprehensive systems like those offered by Vivint may include an insurance discount.
Monitored home security installations are great for insurance discounts in Oklahoma City
The fact of the matter is you may be able to get an insurance discount on your home security system in Oklahoma City. The size of your discount could vary greatly and is dependent on two important variables - your insurer and the kind of devices you include. While a minimal, bare-bones alarm with a couple window or door sensors may get you a slight reduction of your premium, there might be a chance to elevate your discount to a higher level.
When you have elements like security cameras, monitored smoke detectors, and smart entry locks, you could be rewarded by your policy's provider. If you want a more substantial discount, you should incorporate round-the-clock monitoring. By including monitoring, you're telling the insurer that someone is constantly watching your home and ready to handle an emergency, whether you're you're on site or not. To get specifics on your eligibility and the amount you can save, reach out to your insurance agent.
Home automation in Oklahoma City gives you added savings
Trying to decrease spending even more? Home automation is the way to go. Envision having a smart thermostat that actually knows your daily schedule and changes settings correspondingly. Whenever you depart from the house, your thermostat is able to automatically adjust to help you reduce energy consumption. Your lights may be set to operate in a similar way and activate when you come into a space or turn off as you depart. In the long run, the savings on your energy costs may be substantial.
Comprehensive systems from Vivint are easy to implement and can be configured during the initial installation or finished at a later time with your central command hub or cell phone app. In a short time you can set up a responsive, full-featured system.
Neglect to shut off your lighting? Access your system from any location
Another means to cut utility bills is through remote access. While it's true your smart home can make adjustments on its own, you can also easily manage implements from your cell phone. If you don't remember to shut off your lighting or alter the thermostat in advance of leaving, no need to worry. Just pull up the Vivint app on your smartphone and make the desired adjustments. You may even activate or deactivate your system remotely. Wish to alter how your home's elements react? You are able to update that from your smartphone as well.
Request your own automated system in Oklahoma City and let the savings begin
Ready to start cutting costs with a home security system insurance discount in Oklahoma City? Speak with a Vivint expert today to configure a smart home with 24-7 monitoring that will lessen your insurance rates while increasing your home's protection and versatility. Dial (405) 777-7501 or fill out the form to get started.