Reasons a smart home security system is worth it in Oklahoma City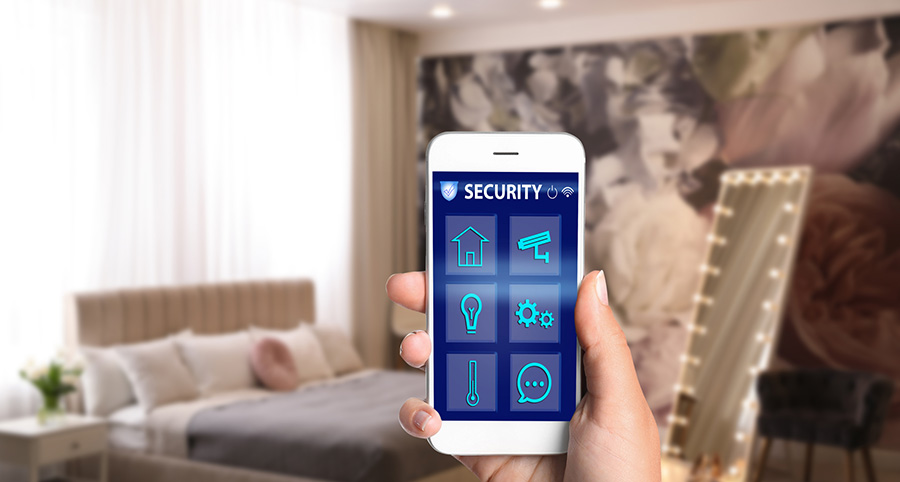 It's up to you to determine if a Oklahoma City home security system is worth it. But, keep in mind that the latest alarm systems include much more than just a set of entry point and motion sensors. Nowadays, your home security system can safeguard you from catastrophes like fires and CO leaks and make your normal daily lifestyle more energy efficient.
Start with the basics to see if a security system is worth it
Safeguarding against break-ins is the foremost reason to install a home security system in Oklahoma City. With that in mind, many cameras and detection devices focus on stopping an intrusion. But a smart security system doesn't merely defend your home by blaring a warning. Now, you'll get phone alerts, monitoring messages,and automation to aid in alerting you of a break-in when you're away.
To illustrate, in the event you are running errands or working and someone approaches your door, your smart doorbell will discern the motion. It will immediately deliver an alert to your smartphone with video footage of your guest. You can then utilize the integrated smartphone app and speak with whoever it may be via the 2-way audio feature, or have connected smart lighting illuminate, so it appears like you're in the house. In the event a break-in does occur, your system will instantly alert your 24-hour monitoring team, and they'll quickly call the police.
A security system defends against fire, floods, and carbon monoxide
A wide range of urgent events could take place at your home. CO leaks, fires, and flooding usually arrive without warning and happen fast. Pairing different safety sensors to your home security system gives your smoke alarms and other components the same benefits as your other monitored devices.
If a crisis occurs, your high-volume alarm will ring, prompting every person in the house to get out. You can also have a warning dispatched to your smartphone, which is extremely advantageous when you're at the office. Your monitoring representatives will also be notified, so they can contact emergency services while you move to a safe location.
24-hour monitoring acts quickly in response to your home security events
24-7 monitoring is often an important factor when deciding if a home security system is worth it in Oklahoma City. By including monitoring, a live person responds instantly to the alarm irregardless of whether the disaster results from a home invasion, flood, or something else. First, they will call you to confirm you aren't experiencing a false alarm and to ensure everyone is safe. They will then notify first responders so they can get to your house in a hurry.
Your home's security will make your house more energy conscious
Smart lighting, locks, thermostats, and more are able to pair with your home's security to make your house more functional and energy conscious. Command all these smart devices no matter where you are with the security app on your smartphone or automatically set your lights and thermostat to adapt to a preset schedule. You have the chance to save up to 10-15% on your utility costs with the latest in home automation.
Enjoy the advantages of a home security system today!
A modern home security system in Oklahoma City is certainly worth the investment. To get started on your installation, reach out to our smart home experts. Simply call (405) 777-7501 or complete the form on this page.