Stay safe at home in Oklahoma City by avoiding these home security blunders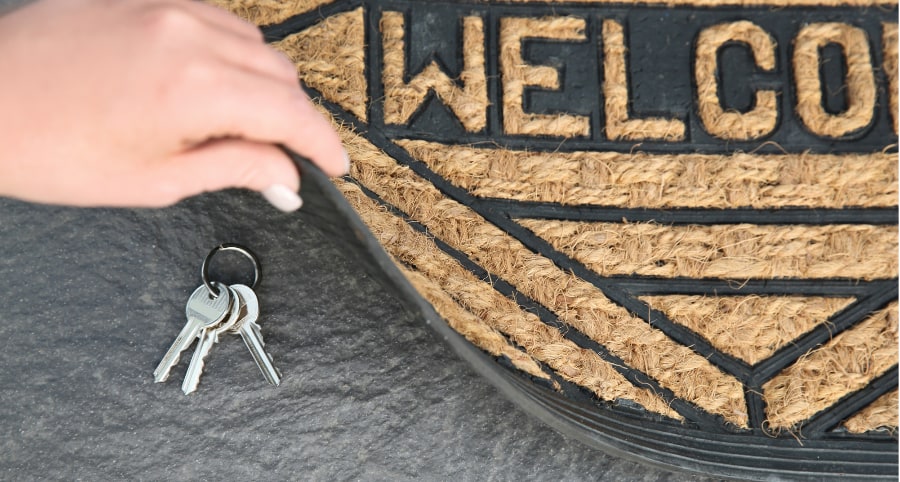 Are you using your children's names as your wireless password? Placing a key outside for a neighbor or relative? Unfortunately, people put their properties and family members in danger every day by being slack or negligent about security. Don't be one of them. Alternatively, stay safe at home in Oklahoma City by staying away from these typical home security errors.
Mistake No. 1: Not locking windows and doors
Isn't it wonderful when you can open doors and crack windows to usher in fresh, cool air? Just don't neglect to close them when you exit the house! You may be shocked by the number of residents who are lax about locking these critical access points, the most frequent areas for burglars to come in.
Have you ever forgotten to lock the door? What if you were able to have your smart home lock the doors for you? You can do exactly that. You'll stay safe at home in Oklahoma City when you program your smart locks to automatically activate at certain times of the day or once they've been opened. If you don't wish to schedule them, you can still operate your locks no matter where you are with your helpful mobile app.
Mistake No. 2: Relying on self-monitoring in Oklahoma City
Emergencies frequently take place at the most inopportune times. Visualize being on a trip and splashing around in the lake when a smoke detector triggers. Or, what if something happens when your phone is off during a doctor's appointment. When it comes to safeguarding your home, a backup is vital. A reputable professional monitoring service will never miss an alarm and works quickly to resolve all sorts of situations. Self-monitoring can be problematic as you're never going to be available at all times. Get the help and peace of mind you are entitled to with skilled monitoring agents.
Mistake No. 3: Letting packages accumulate on your Oklahoma City doorstep
Letting packages gather on your doorstep is an enticement to opportunistic thieves. Don't make your home a target. As an alternative, get your boxes the moment they appear with the aid of your home security system. Modern doorbell cameras will send updates through your mobile device app whenever something is delivered and can even recognize the difference between people, animals, packages, and cars. This capability is beneficial in preventing unwanted notifications.
Mistake No. 4: Lax home network security
Wireless smart homes have opened a new standard of access and control. You can examine video streams, secure locks, and even manipulate your thermostat from anywhere. But you have to be certain your Wi-Fi network is secured. Careless network security is among the most frequent mistakes residents make. You can circumvent this with the following:
Create strong passwords and always change the default password on tools like routers.
Use current Wi-Fi security protocols.
Place home security components on a different network, instead of using the guest network that gives internet access to family and friends.
Be certain you run software or firmware updates available for your security sensors and router.
Stay away from security mistakes that put your Oklahoma City home at risk
One of the smartest ways to avoid common home security mistakes in Oklahoma City is by implementing a modern smart home from Vivint. Details like remote access, smart locks, and 24-hour monitoring will help safeguard your property at all times. Didn't remember to secure your door or fail to see a critical notification? No sweat! Your smart home and its dedicated monitoring specialists will be there to support you. Reach out to (405) 777-7501 today for more information.