Leading safety tips for new homeowners in Oklahoma City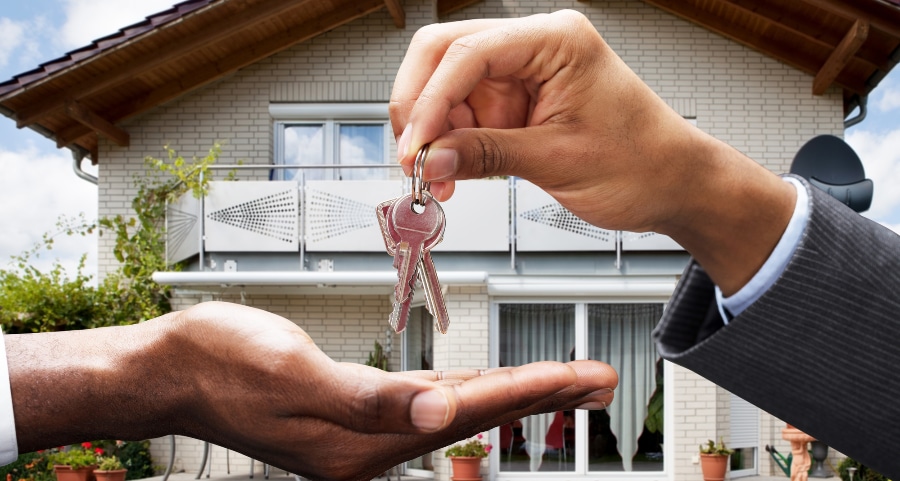 If you just bought your first home or you're approaching the date to close, congratulations! It's a thrilling time for you and your family. You're probably considering how you can individualize your residence with furnishings, paint, and decor. But, before you go all-in on redecorating, be sure you examine home security as well. Keeping your loved ones shielded from harm should always be a foremost priority, and we'll show you the way with the following safety tips for new homeowners in Oklahoma City.
Complete a safety review of your new Oklahoma City property
Now that you're contemplating safety, find out what your new home already has. First, ensure you have operational smoke detectors. Inspect every one and switch out batteries if required. Do you have carbon monoxide detectors? Is there a water sensor in the cellar? This is also an excellent time to upgrade door locks and check all locking mechanisms on windows. Go through every space and scope out your new home.
Smart security tips for your Oklahoma City home
Once you've finished your opening check of safety alarms and locks, you may consider enhancing your property's safety. Get started with these security tips for your home in Oklahoma City.
Install a modern home security system. One of the smartest things a new homeowner in Oklahoma City can do is integrate a home security system. Modern wireless technology allows you to keep a close watch on your home even when you're not there. You may scan live video feeds, control locking systems, and even speak with people on your front steps directly from your mobile device. You can even customize with incredible security implements such as video surveillance and monitored safety alarms.
Update outside lighting. Exterior lights with motion sensors are an effective way to deter prospective invaders. You might even incorporate them with outdoor cameras. The tripping of a motion sensor can instruct your surveillance to start recording.
Take care of your yard. Do you have an unblocked perspective of your property from inside? Are there overgrown shrubs and trees obstructing your view? Eliminate likely spots to hide by keeping your yard well maintained. Your neighbors will be appreciative of it also.
Make friends with folks in your community. Speaking of your neighbors, get to know them. If you are friendly with people close to you, they'll be more likely to let you know if they discern suspicious behavior. You can also join your neighborhood's social media presence if one is established.
Utilize home automation. If you go with an advanced smart home, you can make it appear like you're home by turning on smart lights at predetermined moments. This is a great feature when you're not there.
Protect your new home with a Vivint security system in Oklahoma City
Elevate the safety of your new home with a Vivint security system in Oklahoma City. You'll benefit from modern tools, like monitored smoke detectors, smart door locks, doorbell video cameras, automation, and even more. You'll be able to access and control your system from any location by simply utilizing your cell phone. Call Vivint today at
(405) 777-7501
to start designing your system.