What's the difference between standard smoke detectors vs. monitored fire alarms in Oklahoma City?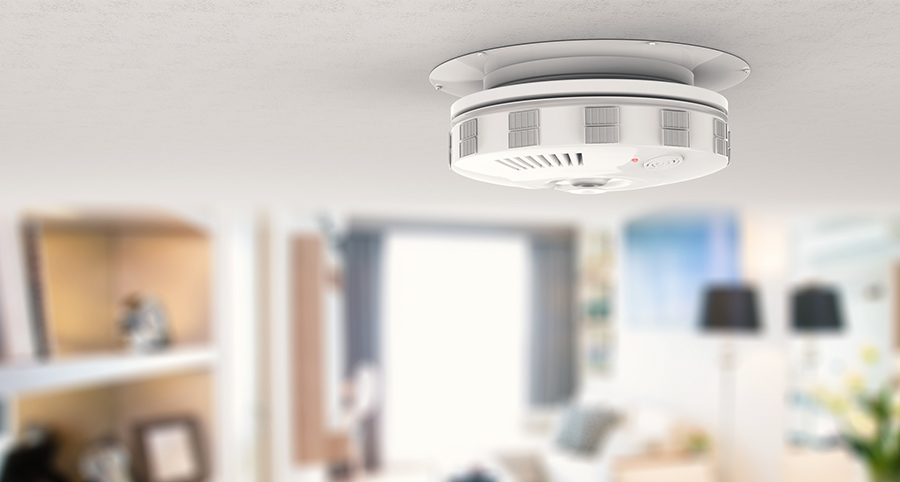 In the Oklahoma City smoke detector vs. monitored fire alarm debate, one component rises above the rest. Smoke detectors are an important line of defense in protecting your place from emergency situations, but they have several shortcomings. Conversely, monitored fire alarms offer more methods to detect a potentially dangerous situation and can reach out to a monitoring team when disaster strikes. Pairing your fire alarms to a security system also results in additional benefits that your common smoke detectors could only hope for.
Regular smoke alarms can only do this one thing
Defending against fire is a crucial consideration, and smoke detectors play an essential part in shielding your family. However, smoke detectors have various limitations. For example, they can only identify smoke, not extreme temperatures. If there is a fire in your residence, you would not be alerted until the smoke rises to the smoke detector. Although there are some other significant signals of fire -- including a marked rise in heat -- if you don't have smoke, you won't have a sounding of your smoke detector.
What's more, smoke detectors only sound the alarm if they encounter an adequate amount of smoke. If a fire begins slowly, you might not be warned until the situation is out of hand. Some smoke detectors use more than one sensor, which means they will detect smoke from both roaring flames and a more gradual burn. Whenever they start beeping, it's required of the resident to contact the fire department after they safely leave the premises.
Monitored fire alarms do much more than ordinary smoke detectors
Although they look like regular smoke detectors, monitored fire alarms have added advantages. When integrated to a complete home security installation, they are able to:
Identify fire with different sensor types: Like a standard smoke detector, this monitored alarm has the ability to trigger from an active or passive fire. It will resonate a high-decibel warning if it perceives a hazardous situation.
Discover fire with a rapid rise in heat: Your monitored fire alarm may also activate if it notices an uncommon increase in heat. Many times, heat arrives in advance of smoke. More ways to uncover a fire leads to additional means to protect your loved ones.
Notifies trained monitoring agents: Fires may happen whether you are on site or somewhere else. Either way, your fire alarms will notify your monitoring agents, who can swiftly contact emergency services. When every moment matters, it's great to have the knowledge that someone is constantly keeping a watch of your home.
Connects to home automation: Although the main job of a fire alarm is to recognize fire and request help, it may also integrate with other automated equipment. For example, a activated alarm could make your system turn on the exhaust fan to slow the fire or turn on the lights so you are able to find the best way out of your home.
Your monitored fire alarms are part of a fully equipped smart home
The easiest method to maximize the functionality of your fire alarms is to pair them with a Vivint home security system. Consult with a Vivint specialist today and discover the most suitable smart home for your family. Diall (405) 777-7501 or submit the form on this page to take the first step toward a safer property.