Where should you place your Oklahoma City home security cameras?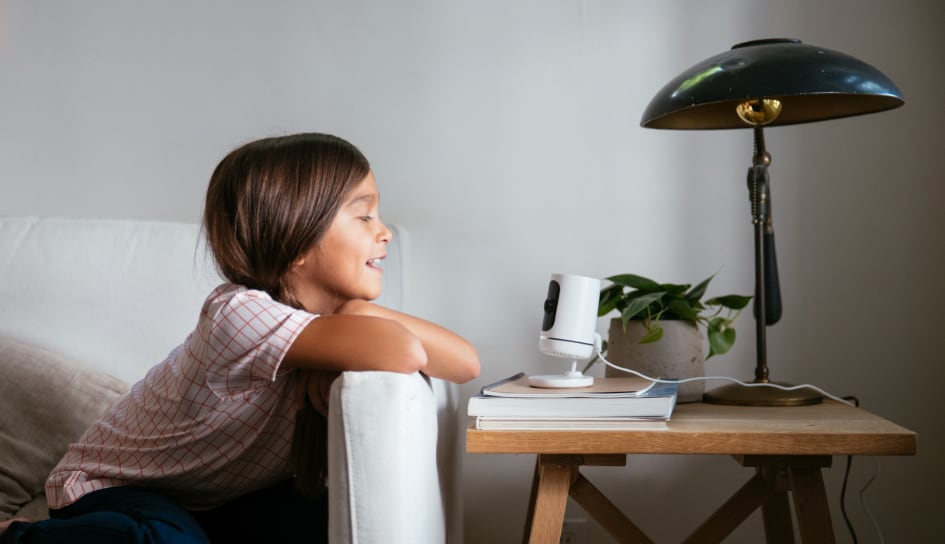 Where should you place your home security cameras in Oklahoma City? Simply search out the most vulnerable points that need an accurate view of any suspect activity. at your front entrance and then add cameras to the outside zones that don't have windows. And don't forget to implement devices in indoor hallways and rooms.
Check out these simple tips on where to place your Oklahoma City home security cameras.

Utilize A Video Doorbell At Your Front Door
If you think about the likely risks that might cause trouble for your house, a burglar or porch pirate might be at the top of the list. You might be surprised, but research shows that nearly 35% of home break-ins happen via your main entryway. Naturally, ensuring you always lock your door can reduce your chances of front-door intrusion, but it's also nice to keep a clear sightline of your front door.
Doorbell surveillance systems utilize high-def video so you can see your entrance 24/7. If a person advances to your main entryway, the device will begin recording and transmit updates to your smartphone. You can even speak with visitors via the 2-way audio function that works with your smartphone security app. As an added benefit, you can have your connected interior lighting turn on automatically to look like you're on site when you aren't there.
Cover Dead Spots With Exterior Cameras
Dead zones around your home are highly recommended spots to place your home security cameras in Oklahoma City. It's pretty simple to cover them when installing a a connected outdoor camera. Because you have the ability to put them almost anywhere, you can get a clear perspective of areas not visible from windows, like the perimeter around your garage -- specifically if your garage is detached.
Additional dead spaces at your house may include:
Edges or corners of your house that don't face the street
Nooks near a chimney or deck overhang
Entrance to a cellar or an egress window into your basement
Barns or any other structure
As you install exterior cameras, ensure you have an open view. That may mean cutting back any brush or branches that may get in your way.
Where To Place Your Inside Cameras In Oklahoma City
On the inside of your home, you have a multitude of possibilities for your indoor security cameras. These cameras are sleek and unobtrusive and are intended to stay on any flat shelf. In the event a suspicious action takes place at night or when you're not there, you'll get a mobile notification with a video recording.
The preferred rooms for interior video cameras are major halls and spaces with electronics and other valuables. The family room, living room, or den often have the majority of camera placements in Oklahoma City. First and second-floor halls are also popular -- specifically to monitor exit paths in case of emergencies like fires or floods. Computer rooms have become more popular, as working online from home has evolved.
Get Your Home Security Cameras With A Smart Home Security System
Your property should have a comprehensive line of defense. Contact us today to start planning your home security system, and you'll have the chance to protect every part of your property in a short amount of time! Call (405) 777-7501 or complete the form below for a free estimate.